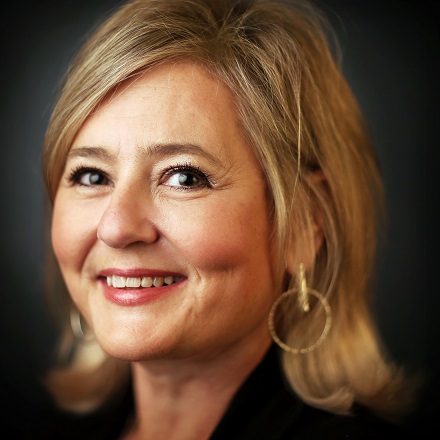 Biggs: Lunch at 117 Prime, P.O. Press to open soon
People have emailed me since we launched last week, wondering if we planned to start having Friday lunches again.
We started in July, but unless you follow me on Facebook, you wouldn't have known. We went to Pete & Sam's, and our lunch was the same day as Miss Vita's funeral, so we were in one room and folks were in the other one for a meal after the service. Since then we've held a few more and we are now officially back.
On Oct. 5, we're going to 117 Prime and chef/co-owner Ryan Trimm has a feast planned for us. We'll start with passed appetizers of smoked catfish pate, chicken liver mousse and grouper fritters. For an entrée, we'll pick from salmon, pork loin or coulotte steak, and sides of harissa carrot, butternut squash risotto and braised collard greens will be served family style. We'll pick up cookies and assorted sweets from the bar for desserts on our way out.
Cost is $20 plus tax and tip, and this is our last lunch where we'll pay at the table as we'll start using a pre-paid ticketing service with the next one. If you want to join us, email jbiggs@dailymemphian.com and let me know how many seats you need. I'm out of the office until Thursday, but will reply then, with seats going to whoever emails earliest.
The restaurant is at 117 Union and lunch is at noon. There's street parking along Second Street if you can find it, and a garage directly across the street from the restaurant. Parking Can B Fun is just down the road at 77 Union.
On Oct. 19, we're going to The Kitchen and will have a nice outdoor meal. I'll have more details to you on that soon. For that and subsequent lunches, you'll book through a service called SquadUp. The ticket cost will include lunch, tax and tip and there is a small service fee (roughly $1.50). This is necessary because it's time consuming for me to keep a list, and it's hard on the restaurants to run so many separate checks. Plenty more to come on this—I'll tell you exactly how to do it before we start taking reservations for The Kitchen.
This and that
I'll have more soon, but look for P.O. Press Public House and Provisions to open in Collierville on Oct. 1. This is the new restaurant from Jimmy Gentry and Chris Thorn in the former 148 North, the latest addition to an exciting restaurant roundup in the eastern 'burb.
And I know these tickets are pricey, but I promise you, they will sell fast so don't delay. Andy Ticer and Michael Hudman opened Andrew Michael Italian Kitchen almost 10 years ago and there is going to be a big party with plenty of big chef names to help them celebrate. Tickets are $250 for general admission and $350 for VIP admission for the Oct. 22 event, which will be held at Old Dominick Distillery (next to their most recently opened restaurant, The Gray Canary). Click here to read the roster of guest chefs, and here to purchase tickets. 
Attaboys
Shout out to Shawn Danko for keeping the focus on Memphis with the Tennessee Tourism and Hospitality Association. The owner of Kooky Canuck received the Tennessee Restaurateur of the Year award last week. Last year, Folk's Folly general manager Diane Kauker was named Restaurant Manager of the Year.
Flight Restaurant was named one of the 100 Best Restaurant for Wine Lovers for 2018 by Open Table, which collected information from more than 12 million diners who reserved at more than 28,000 restaurants around the country. Flight is owned by Russ Graham and Tom Powers, who also own Southern Social in Germantown and will soon open Porch & Parlor in Overton Square.
Don't forget
On Sept. 26, Amerigo, 1239 Ridgeway Road, hosts a Zonin wine dinner. The four-course dinner will be paired with Zonin wines and division manager Bob Visconti will be on hand to answer questions. The dinner starts at 6:30 p.m.; $50 plus tax and tip. Call 901-761-4000 for reservations.  
---