P.O. Press expertly provisions Collierville
P.O. Press Public House and Provisions opened in Collierville on Monday and it's fair to say that owners Jimmy Gentry and Chris Thorn have pulled together an excellent team and created a top-notch fine-dining restaurant with reasonable prices.
I visited on a soft opening, the last of three held before the opening. I'll go back for a review after the restaurant is up and has time to get going. But barring a complete falling apart, a ripping at the seams, P.O. Press is on target to be a new go-to place, certainly for people on the east side of the county and worth the drive for others.
The menu is thoughtful. It's compact, and I appreciate that – the huge menus trending today can be exhausting – yet diverse.
There are two fish selections for entrees, two beef, duck, venison and pork, priced $21-$27. Nine sides, made to be shared, will change seasonally and at present include starches such as peas, potatoes and sweet potatoes; salads of arugula or cucumber in yogurt and blue cheese; kohlrabi, broccoli, greens and green beans.
There's a generous charcuterie platter, made by Gentry and the folks at City Block Salumeria, and six appetizers that range from shellfish to pasta. You'll find the first thing you don't want to miss here.
Corn mash is a clever name for a bowl of rich coarse-grind grits studded with roasted pumpkin seeds and cheek bacon, topped with caramelized slices of acorn squash, all settled in a pool of onion-infused oil, is an appetizer but could also be a side. However you choose to eat it matters less than the choosing as this is the dish I've thought of again and again since I ate it last week.
Soft food is soothing, a shared sensory memory of our first food. This couldn't be more removed from rice cereal, though, bursting as it is with intense flavor from the sweet squash to the savory oil. Three of us shared this among our selections and everyone vied for the last bite. It would be an ideal dish for the brunch that begins Sunday.
The cucumber salad was fresh and made for easy eating, a good side for the fish dishes that we all ate. Green beans were simple but fresh and good, topped with a spicy crumble that livened them up. Even the yams, which were simply halved sweet potatoes roasted and topped with a syrup, were good considering I generally just don't eat sweet potatoes.
Entrees are sufficient without sides (listed as produce on the menu) for lighter appetites and sides are very generous, certainly meant for sharing. The fish of the day was striped bass and it was served with a medley of artichoke hearts and olives that was excellent, but the black bass with bok choy in a light miso-curry sauce was the stand out entree at our table, where everyone went with fish. Both pieces of fish were expertly cooked.
The dessert menu wasn't printed, which suggests it will change frequently. That's fine, as long as the butter cake is on it every day. The small round is somewhere between cake and a butter gooey, a rich and dense explosion of butter and sugar topped with mascarpone whipped cream and ice cream and scattered fresh blackberries on the plate. It couldn't be more on target. Eat it.
Cocktails are also on point. The list is divided in thirds: Hot Off the Press (new), Archetypes (classics such as an Old Fashioned or a daiquiri) and Thoughtful Revisits (takes on the classics) are certainly worthy of further exploration. Final Word is a riff on my beloved Last Word. Instead of gin, here bourbon infused with dried magnolia flowers is mixed with Chartreuse and Solerno, a blood orange liqueur. Me vs. Me picks up herbal notes with chamomile added to rum, sherry, mezcal and lemon; a slight smokiness from the mezcal comes through but it's not overpowering. Both were so nice we had them twice.
P.O. Press is open 4-10 p.m. Monday through Thursday, 4-11 p.m. Friday and Saturday, and 9:30-3 p.m. Sunday. It's at 148 North Main in Collierville; call 901-457-7655 for reservations or more information.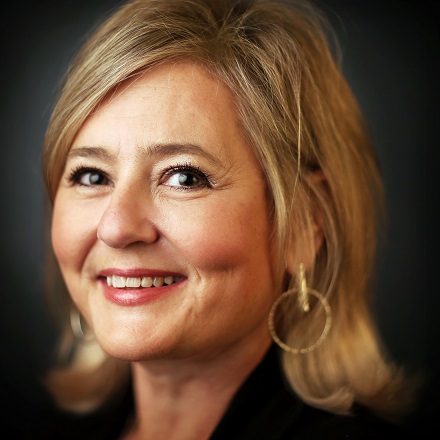 Jennifer Biggs
Jennifer Biggs is a native Memphian and veteran food writer and journalist who covers all things food, dining and spirits related for The Daily Memphian.
---