Andy and Mikey: 10 years and 5 restaurants down the road
It's a boy meets boy story that started almost three decades ago and most of you know it by now. Two Italian kids, different schools, different families, but on Sundays, they were the same, gathered around the Sunday table with parents, brothers and sisters, aunts, uncles, cousins and the all-important grandmother.
Andy Ticer and Michael Hudman were in sixth grade when they met, not even teenagers, but soon decided that someday they were going to open a restaurant together. And as that day drew closer, they were already making plans for the restaurants that were going to come down the line.
On Oct. 31, 2008, they opened Andrew Michael Italian Kitchen on Brookhaven Circle. Since then, they've opened Hog & Hominy across the street, Porcellino's Craft Butcher (now closed) next to it, Josephine Estelle in the Ace Hotel in New Orleans, Catherine and Mary's on South Main and The Gray Canary on South Front.
Last week, they threw a big party that benefited St. Jude Children's Research Hospital and brought chefs from all around the country here to cook and celebrate with them.
"We were thinking about how to show appreciation for all Memphis has done for us and give back," Hudman, 38, said. "We said well, let's call the chefs who have inspired us and ask them to come, and we'll cook and drink for one night and raise money for St. Jude."
They celebrated a bit early because the kids who Southern Foodways Alliance director John T. Edge says were "bright-eyed and bushy-tailed" when it all started have to be home on the actual anniversary. They both have two children, and after all, it's Halloween.
Back to the beginning
Ticer and Hudman were working for Jose Gutierrez at Chez Philippe when Gutierrez left to open Encore, the restaurant he owned in Peabody Place before taking over River Oaks Restaurant, which he now owns. The kids – they were about 25 at the time – couldn't work for Gutierrez because they had a noncompete, but they were there all the time, helping him get ready to open while they continued to work at Chez Phillipe under Reny Alfonso.
"We'd sit at crates and eat lunch together because there was no furniture there," Hudman said. "We were family. He taught us so much."
But they knew they needed to go to Italy, to take a tour, work in a restaurant and learn what they hadn't learned in culinary school or from chefs. Once Alfonso had firm control of Chez Philippe, they hopped on a plane and headed over for a couple of months. They found jobs, then found out their work visas had expired and they had to return to the states to renew them.
"We thought we'd fly to Memphis for the weekend, see everyone, then fly right back out with our visas, but we got back and realized we had to stay here like six months or something," Ticer said.
They went to work with Gutierrez at Encore, starting as line cooks because that was what was available.
"It was great though," Ticer, 39, said. "That was the strongest group of people we'd ever worked with. It was a rock star kitchen."
While they were working, they were looking for their own place. First they looked at space Downtown on G.E. Patterson, the spot where Rizzo's Diner originally opened. They found a place at Cooper and Central and were ready for it, but the deal fell through.
"Andy kept saying he saw a spot a long time before that and it had Christmas lights all over the outside, but he couldn't remember where it was," Hudman said. "Finally he did and we came over here and looked at this place."
The renovated house had been home to Restaurant Raji, Christopher's and Garland's. Despite some misgivings, they decided to open Andrew Michael Italian Kitchen there. They hired Nick Talarico, a kid with almost no experience, though they were resolute they weren't going to, even to the point just before they interviewed him.
"I thought I'd totally blown the interview and I was outside getting in my car and here they come, running out the door," Talarico, 33, said. "They said, 'Hey, wait a minute.'"
Today he's the general manager of all the Memphis restaurants. He left once to get his master's and another time to move to Chicago, but was always lured back.
While preparing to open, an out-of-the-blue call from a producer for a television show called "The Opener" with chef David Adjey landed them on TV and gave them a crash course in how to get the restaurant going. 
"It was a great time at the beginning and it's just so amazing we made it," Talarico said. "They'd talk to me about things and I didn't know what 80 percent of it was."
Within a couple of months he was promoted to floor manager.
"It was a position I totally should not have had, but they were so young and inexperienced that they didn't know any better either."
Edge is a fan. "If there was a fifth Beatle, there's a third Andy and Mikey," he said. "That's Nick. He has such a professional attitude about hospitality. So many people think of it as this gauzy thing, but Nick sees it as a process and he treats it like a business."
Together, they caught lightning in a jar.
"Luckily we were busy right from the start," Ticer said. But that came at a cost. They didn't take a day off work for the first year.
"We'd go to Easy Way every morning," Hudman said. "We had no walk-in cooler so we couldn't store anything. After a year we gave each other one as our Christmas present."
"We'd start at 7, 7:30 in the morning and work until 1 a.m.," Ticer said.
The restaurant was closed on Sundays.
"So we'd come in with our families, turn the TV on to watch football and make ravioli for the week on the old bar," Hudman said.
And they met, through Alfonso, the late Mark Newman. The founder of Newman Farm not only sold them the pork that would in some ways come to define their restaurants, but he also taught them how to break down a pig.
"He became like our restaurant dad and he also introduced us to all these other farmers, people we didn't know about, that we started doing business with," Ticer said.
"And he'd come in around 4:30 p.m. on a Friday, but when he came, it didn't matter what we were doing," Hudman said. "We'd stop for him. It was so important back then for us to have approval from people like Jose, David Adjey, Mr. Newman, John T. We wanted to impress them, we needed their blessing."
And 2008 was a tough year, though AMIK wasn't the only Memphis success story to open in the midst of the financial storm. Kat Gordon's Muddy's Bake Shop opened, as did Kelly English's Restaurant Iris.
"I think it's really special to be in a town where you can have peers like Andy and Michael and also be big fans of them, really share some mutual respect not just as chefs but as people. I think they're great people," English said.
"Andy and Michael and I have for 10 years called each other and asked advice from each other, and we just have a great relationship."
Moving on
Soon, everything was moving fast. Through the Southern Foodways Alliance they became friendly with other Southern chefs, and people started to know who they were. They opened Hog & Hominy in 2012, shortly after they were approached about writing a cookbook for Williams-Sonoma.
"It was one of those stories where someone ate here, then had a chance encounter with someone in line at Starbucks in Washington and one thing led to another and we get a phone call about the cookbook," Hudman said.
"So we started working on it, pretty much had it done and the book producer comes in town while we're opening Hog and she says, 'We have to include this too,' so the book, which was supposed to be about Andrew Michael Italian Kitchen, becomes 'Collards and Carbonara' and takes in recipes from both places," he said.
It also sent them on a book tour, and during that time in 2013 they were also on Food and Wine's Best New Chefs list (trailing English by a couple of years and Gutierrez by a couple of decades). It was a heady time and they were moving fast. In 2014, they opened Porcellino's Craft Butcher next door to Hog & Hominy, creating a little triangle on Brookhaven Circle.
"That was going to be where Andy and I retired," Hudman said. "We planned to finish out behind the butcher counter."
For a while, it all happened at Porcellino's, which was a restaurant but also the commissary for the other restaurants. Pastries and bread were made there, there was a charcuterie room, stocks bubbled in pots the size of cauldrons, and in the butcher shop they broke down a cow a week, about four lambs and five pigs. But it didn't make it.
"There was nothing like it and it was great," Hudman said. "I think the location was tough, and I also don't think people wanted to pay $30 for a filet. But when it was cranking there for a while, it was great."
The building is now for sale, and the hope is that another restaurant will move in; Ticer and Hudman are advocates of Brookhaven Circle becoming East Memphis' Overton Square.
While planning to open Catherine and Mary's in the Chisca Hotel, they were approached about opening a restaurant in the Ace Hotel in New Orleans. Other chefs were considered, but ultimately Ticer and Hudman were chosen. It came together so quickly that Josephine Estelle, named after each of their daughters, opened before Catherine and Mary's, named after their grandmothers (right now, the food at C&M is Ticer's favorite). About 18 months later, in February 2018, they opened The Gray Canary (just a block over from Catherine and Mary's, and currently the place Hudman prefers). 
That's where they are today – with about 200 employees in Memphis, seven James Beard semifinalist nods and four finalist nominations behind them – but they're not done.
Coming up
They plan to open at least two more restaurants Downtown. One will be a diner, the other a cocktail bar with live jazz. More immediately, they're giving Hog & Hominy a makeover.
In January or thereabouts, the back of the building will be extended to the property line and a large bar will be built. The restaurant will remain open while that's going on, then it will close for what Hudman hopes will only be one week.
During that time, the dining room will get a complete makeover. Gone will be the metal chairs that lend to the crazy noise level ("Keep in mind that it's our busiest restaurant, too," Hudman said). The bar in the front will come down, the kitchen will likely expand a bit, and booths and banquets will go in around the walls.
"It will be completely different," Ticer said. "You won't recognize it."
And the menu?
"No, it won't change," he said. "Well, of course it will change, but only like it always has."
The continued expansion comes as no surprise to Edge, who likens their growth and importance to the community to Donald Link's restaurant empire in New Orleans.
"I admire their enterprise and I admire their enthusiasm," he said. "One of the things I find remarkable about them is that even today, whether I'm talking to them or eating in one of their restaurants, they still have this infectious excitability.
"They are the standard bearers for that."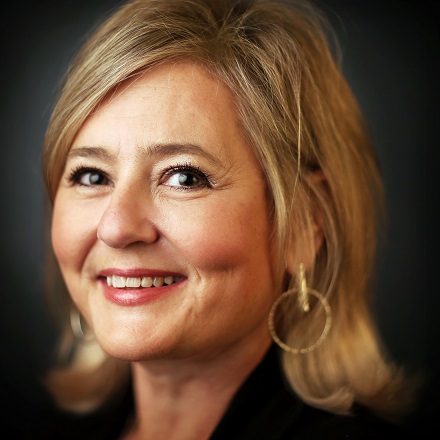 Jennifer Biggs
Jennifer Biggs is a native Memphian and veteran food writer and journalist who covers all things food, dining and spirits related for The Daily Memphian.
---