New Eats: Checking out Cousins Maine Lobster
A word of advice for anyone who wants to get their lobster on: Start early. The lines at Cousins Maine Lobster are no joke, and unless you possess extraordinary patience, you need to be punctual. There are Facebook posts about people waiting three or more hours in line. You've been warned.
But if you love lobster like I love lobster, well, we'll get to that in a minute.
Cousins is a "Shark Tank" success, a small business created by cousins Sabin Lomac and Jim Tselikis in Los Angeles in 2012. They started with one truck, ended up on TV's "Shark Tank," secured an investment from Barbara Corcoran and took off. Now they have about 30 food trucks and eight restaurants around the country.
Last summer, Felesha and Donell Todd were in Atlanta, shopping in Lenox Square. Donell was hungry, saw the Cousins restaurant there and remembered they'd followed them on "Shark Tank."
"I was in a shop with my daughter so I didn't try it, but he had a roll and fell in love with it," Felesha said. "He liked it so much that when we got back to Memphis, we started looking into it and found out we could get a franchise."
They scheduled a "discovery day," where the owners and potential franchisees get to know each other, in September.
"We knew right then we wanted it, that it was something we wanted to bring to Memphis," she said.
Their truck's debut was March 1 at Kirby Wines and Liquors. The high temperature that day was in the mid-40s, but people stood outside to get a taste of true Maine lobster. Fans have followed them everywhere they've been since then.
"The lines are crazy long, but we're not complaining," Felesha said.
You can get a cold Maine lobster roll with mayo or warm Connecticut roll ($16) served with butter and lemon. We went with the latter, because there's little I love more than shellfish with butter and lemon. My preference has long been crab, but it might be that I was doing lobster wrong.
The sandwich contains only claw and knuckle meat, which is more tender than the tail. It was served on a buttered and toasted Country Kitchen roll (everything from the lobster to the rolls to the whoopie pies comes from Maine), and I don't think anything could've made it better. The bread was soft, very buttery, and reminded me a bit of Texas toast folded to a bun. Big win.
The lobster grilled cheese sandwich was, first off, a good grilled cheese ($14.50). It was served on real Texas toast that was crisp, while the cheese was good and gooey – but I felt it stole center stage from the star. Don't get the idea that we left a bite, though. It was a good sandwich; it's just the lobster stands out more on the roll or in the lobster tots ($14.50).
A bed of tater tots is generously topped with lobster, a bit of tangy pico de gallo and a squiggle of a creamy and zesty lime-cilantro sauce. It's a good choice for sharing, though I could make a meal of it. Chances are slim that will happen, as I feel committed to the Connecticut roll; still, these tots are tempting.
We split a Wicked whoopie pie ($4.50) to finish, which tasted like a soft, giant Oreo. The cake was dark and moist and the white frosting inside almost exactly like Oreo filling, no joke. Loved it.
Other items available include a lobster tail, lobster tacos or shrimp tacos, lobster bisque, clam chowder and Felesha's favorite, a lobster quesadilla. You can find the full menu at cousinsmainelobster.com. Click on the Memphis location and you'll also see where the truck will be in coming days. The current schedule for the week is:
Thursday: 5-8 p.m. Meddlesome Brewing Co., 7750 Trinity Road, Cordova
Friday: 11 a.m.-1 pm. Blue Cross Blue Shield, 85 N. Danny Thomas Blvd.
Saturday: 1-8 p.m., Ghost River Brewing, 827 S. Main
Sunday: Noon-6 p.m., Shops of Saddle Creek in Germantown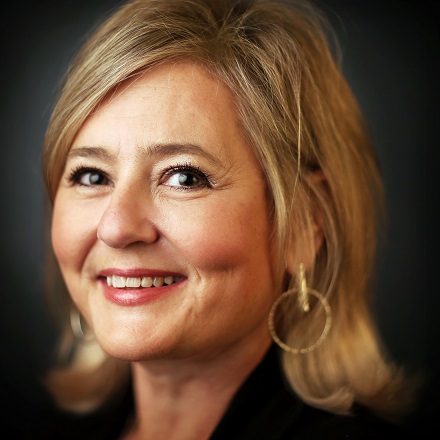 Jennifer Biggs
Jennifer Biggs is a native Memphian and veteran food writer and journalist who covers all things food, dining and spirits related for The Daily Memphian.
---