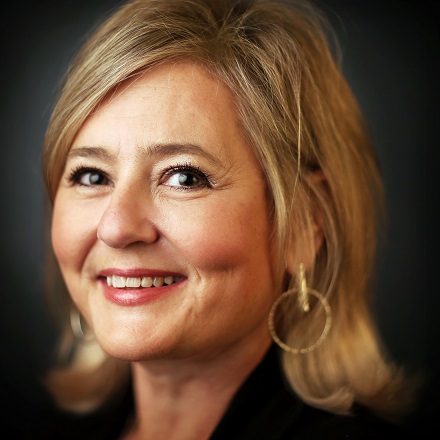 Biggs: Fino's still opening soon, but not this week
April 2 will come and go without Fino's reopening, but expect it within a month, new owner Kelly English said. He'd planned to open the Italian deli on the anniversary of Restaurant Iris, his first Memphis restaurant, but it won't happen.
"When we first made the deal and signed the paperwork to buy the business, I thought it would happen fast," he said. "As the son of a lawyer I should know better, but I underestimated the pace of the legal system."
He and his business partners Steve and Sylvia Richey bought the business from Jerry Wilson about a month ago and plan to operate it much the way it's been done for years, though we can expect a return of a limited number of grocery items and the sale of fresh mozzarella, burrata and ricotta.
English said he has contacted all former employees they know how to reach, and he encourages any others (along with anyone else interested in working there), to email Pat Gilbert at pgilbert@chefkellyenglish.com.
He took possession of the space on the ground floor of The Gilmore at McLean and Madison on Saturday.
"We literally walked in for the first time, so now we have to see what has to be done and get to it. I can't give you an exact date, but all our I's are crossed and our T's dotted – yes, that's what I said – so we'll move fast now."
He plans to serve beer and possibly wine, but said he's not sure yet what's possible.
"We haven't even gotten our business license yet, so we'll start there," he said.
Destination: Delicious
It's time for Destination: Delicious, the April edition. I'll be out for a couple of weeks so we won't have a dinner this month, but we have a great tasting and special lunch planned.
On April 9, join Robert Dean of West Tennessee Crown Distributing and me as we head over to Glenda Hastings' Napa Café, 5101 Sanderlin, for a gin tasting. Not only will you get to taste some new gins – all a bit different from each other – but you'll also feast on the "Happier Hour" menu that Hastings has at her restaurant. We'll start with a pink gin welcome cocktail at 6:30 p.m. and work our way through four more. As always, I promise fun, food and the fellowship of kindred spirits lovers. Tickets are $45 and available here. Remember, only subscribers can purchase tickets for spirits tastings.
On April 26, you're in for a special treat as the good folks at Bounty on Broad, 2519 Broad, have agreed to open for lunch for us. Chef Russell Casey's food is outstanding and I can't wait for this; I'll have a menu and a ticket link for you next week. For now, mark your calendar and take note of this:
Destination: Delicious lunches and dinners are open to anyone, not just subscribers. But putting these events together takes a lot of time and effort on my part and we're going to encourage non-subscribers to join the fold by adjusting the price a little. Anyone can come, but we'll have two prices – it's just like going to an event where members and nonmembers pay different ticket prices. The cost for lunches is $25.85, which is $20 for your meal and a 20 percent tip and tax. The Daily Memphian pays the ticketing and credit card fee. Starting with this lunch, non-subscribers will pay $32.85 for the lunch and no, of course it's not coincidental that the $7 difference is also the monthly cost of a subscription to The Daily Memphian. To make it easy, here's a link you can click to subscribe.
Check out this week's Destination: Delicious podcast with Andy Ticer and Michael Hudman. It's a fun one, as I talk to each of them alone and then have them on together for a Q & A to see how well they know each other. 
Destination: Delicious Podcast
Chefs Andy Ticer and Michael Hudman separate long enough to talk to Jennifer Biggs alone and come back together for a round of "The Dudelywed Game."
Listen on the OAM Network, Spotify, Stitcher and iTunes.
---