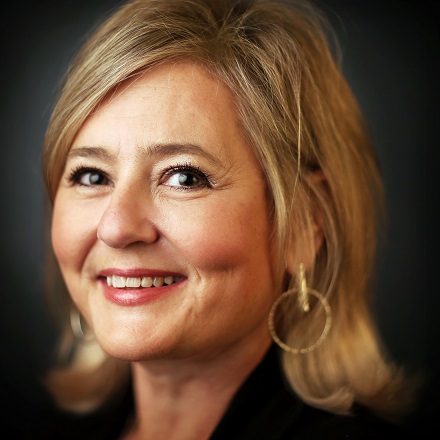 New Dinstuhl's bunny emerges from vintage mold
Mary Harvey Gurley is a Martha Stewart fan from way back, and it was the lifestyle doyenne who first introduced her to antique chocolate molds.
"I saw one in an early cookbook, gosh, who knows when," said Gurley, director of executive communications at FedEx. "It was way back, back before there was even a magazine."
Gurley's job took her all over the world, and she found her first mold — and one that still holds special meaning for her — at a flea market in Brussels, Belgium.
It's of Belsnickel, a Christmas character of German folklore who also bestows sweets on good children and switches on the wicked, but the scruffy guy never developed the cachet of old St. Nick.
"It's no more than 3 inches tall, but what fascinated me was that it survived the firebombing of Dresden," Gurley said.
She's continued to collect over the years, and her stash grew as her late husband, Paul Gurley, helped build it by giving her molds as gifts. And while they occasionally had chocolate candies cast from their molds for other holidays, Easter was when they pulled out all the stops.
"If it was both families together, we might do around 20 molds," Gurley said. "Let me tell you, that's a lot of chocolate. I'm embarrassed to admit what my chocolate bill has been."
And when it came to filling the molds, Gurley has always turned to Rebecca Dinstuhl.
"Every time we would get one, Paul would say that we would get Dinstuhl's to mold them," Gurley said. His mother, Cecile Gurley, worked for the century-old Memphis candy company for years.
"I couldn't imagine anyone except Becky (Dinstuhl) doing this," Gurley said. "Where would you even find anyone else?"
One of the molds is on its way to becoming a Dinstuhl's Easter bunny.
"We're using the mold to make a few this year but we won't really have it in mass production until next year," said Dinstuhl, president of Dinstuhl's.
The mold, Gurley said, is about 6 inches tall and it's not a typical bunny.
"It will be our official bunny. There's something about it. It's very warm. It looks fuzzy and it resembles a teddy bear, but it's a rabbit," Dinstuhl said.
Gurley's Easter list has grown shorter as nieces and nephews have grown up, but she has a new generation to treat each year and not everyone on her list gets a bunny. Her collection, still boosted by travels but also on eBay and other online sites, reflects her family. She has a sister who was in the rodeo, so she gets a cowboy. A great-nephew loves trains, so he gets an engine mold. There's a fish that goes to some folks, an old sedan for a car fan, and a rabbit sitting on a cask drinking wine that she and her brother both appreciate.
"It's things that I like, things that are significant to me and my family," she said.
After her husband died in 2001, Gurley didn't mold the chocolates for more than a decade. She took the box of molds to Dinstuhl and as they started going through them, it was emotional for both of them. One mold had a smudge of chocolate left in it, and they realized that it was left there by the late Gene "Pop" Dinstuhl, who was the last to pour the molds.
On Easter, Gurley usually puts out the candy and uses the molds as a centerpiece. Over the years the kids have asked her if they get to keep the molds.
"My answer is always the same: No, not while I'm alive."
---