National Chip & Dip Day is Saturday; try these in Memphis
There's no shortage of food holidays, from completely legitimate ones like National Doughnut Day (first Friday in June) to suspect ones – National Green Juice Day on Jan. 26 and National Grape Popsicle Day on May 27 – to the "why not" ones, such as National Dry Martini Day, coming June 19.
Saturday's might not be a big one to everyone, but here in Memphis we love our cheese dip, and National Chip & Dip Day rolls around but once a year, always on March 23. And yes, Pancho's is the undisputed king of dips around here. We know it, love it, fed it to our babies (and ate it when we were toddling around ourselves). You can buy your Pancho's cheese dip and hot dip at the grocery store these days, but you can also still find it at the restaurant, 717 N. White Station in Cloverleaf (901-685-5404). Or take a drive across the bridge and do it old-school at the West Memphis Pancho's, 3600 E. Broadway Ave. (870-735-6466).
But there are other dips in town you need to add to your list. Here are a few I recently tried and recommend.
Smoked catfish dip at Soul Fish (several locations; go to soulfishcafe.com). First, wow on the portion. It's definitely an appetizer for the whole table, particularly when there's a meal on the way. But it could be a good snack to go with a buddy and a cold beer or two. Smoked fish is something I love anyway, and putting it in a dip is a winner. It's slightly smoky, very creamy, dotted with green onions and sprinkled with a slightly spicy salt that's also dusted over the tortilla chips. I always ask, when I see big thick tortilla chips, if they come from Las Delicias. But at Soul Fish they fry their own, and the whole big plate is $8.95.
Speaking of Las Delicias...this place is to guacamole what Pancho's is to cheese dip. Antonio Martinez opened his little restaurant way out on Mendenhall and started serving his version of the avocado dip about 20 years ago. It's become a staple of the restaurants, now at 3727 S. Mendenhall (901-542-0170), 4002 Park Ave. (901-458-9264) and 5689 Quince (901-800-2873), and the chips are just as good. They're macho beasts, perfect for the chunky guacamole, which is fresh, zesty with lime, spiced up with pepper, onion and tomatoes. I love it and think it's the best in town, though I readily admit that I often smash it a bit in the bowl. You can do it too; it's yours, after all – and for $4.50.
Elwood's Shack developed a cultish following, and the new seafood restaurant Elwood's Shells, 916 S. Cooper (901-552-4967) seems to be doing the same. A menu favorite is something they call Elwood's Fondue on the menu but, well, it's dip. Better yet, it's cheese dip, full of spinach, shrimp, mushrooms and bits of crab and lobster, too. It's served in a small iron skillet with tortilla chips for scooping and usually with garlic bread on the side, in case you want to spread instead of dip. It's $13.
I read online that Patrick's, 4972 Park Ave. (901-682-2852) serves Fritos with its corn dip, so I put it on the list and we tucked in at the bar, ordered – and out came tortilla chips. Heartbreak, because when you want Fritos, commercial tortilla chips won't do. The bartender said it's been years since they've served Fritos, and the printed menu is up to date. While corn dip deserves Fritos – Scoops, natch – the dip was good. It's very gooey, cheesy and messy, and I'd be remiss if I didn't mention that the burger we split to go with it was also good. It was cooked medium rare as requested and the two made an easy meal for two. The dip was $8.50. But bring back the Fritos!
Napa Café, 5101 Sanderlin (901-683-0441) has a great little Happier Hour menu 4-6 p.m. weekdays and one of the items is a baked crab dip that is perfect with a glass of chilled rose. Crab, cream cheese, a touch of Old Bay flavor and a cheesy crust – what's not to love? It's served with crostini; go ahead and ask for more, because when they come out, they're warm from the oven and great for snacking on even sans dip.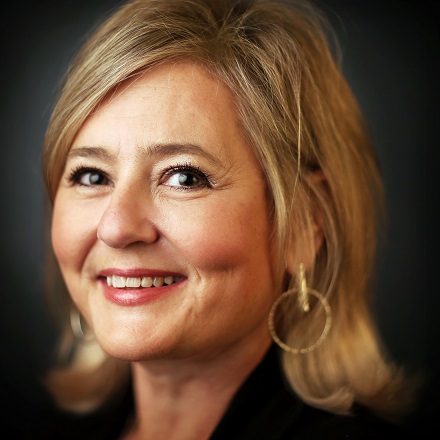 Jennifer Biggs
Jennifer Biggs is a native Memphian and veteran food writer and journalist who covers all things food, dining and spirits related for The Daily Memphian.
---