Restaurant Iris bears a different bloom in new season
In April, Restaurant Iris turned 10 and in June, owner Kelly English shut it down for a complete re-do, the kind where walls get knocked down and menus tossed out. It was a gamble, a throw of the dice. Iris was beloved as it was and after my first visit, I wondered if the coin was going to land heads up.
It wasn't the remodel, which has given Iris a cozy and elegant bar for 12; more to come on that. It wasn't the menu, which leaned to Middle-Eastern influences under the hand of executive chef Camron Razavi. Pomegranate seeds sprinkled over the brisket. Couscous with eggplant and tahini. Beets with labneh. 
It was just so very different.
There was a longing for the old Iris, for amberjack with café harissa, trout amandine, a midnight snack. Even the shrimp and grits dish on the new menu was decidedly non-Iris as we knew it: Rice grits, lap cheong sausage and a peanut sauce. Nothing was bad and some of it was excellent. The squash salad with crab was top notch, as was the char sui quail. But something was missing for me, and I felt like it was English. It didn't feel like his restaurant.
Restaurant Iris
Best Choices: Baby octopus a la plancha, $21; borek, $12; hushpuppies, $8; foie gras pierogies, $18; duck breast entree, $36. (The menu changes frequently.)
Hours: Monday through Saturday, 5-10 p.m.; bar open later.
Website: restaurantiris.com
---
2146 Monroe • 901-590-2828
---
Price:
–
($=$10 or less per entrée; $$=$11-$25 per entrée; $$$=$25-$35 per entrée; $$$$=$35+ per entrée)
Alcohol: Full bar with extensive wine list and signature cocktails.
Noise: Quiet; noise is not general issue here.
Bottom Line: Restaurant Iris is thoroughly different from the restaurant Kelly English opened in 2008, and at only three months old, is still becoming a new Iris. Small missteps now are quickly being addressed and the menu is changing frequently. The cocktail program is interesting, the staff professional and attentive. Reservations are needed for the dining room but are not accepted for the tables in the bar, which are for walk-ins.
Fast forward to October and a new menu. I met friends at the bar for cocktails and saw that the entire menu was almost brand new, rebooted already. The ham hock hushpuppies with smoked aioli and lardo remained, and they were as decadent and bad for me as they were when I first ate them. Fat hushpuppies are crisp on the outside, dense but not heavy inside, dotted with bits of ham and served on a thick puddle of aioli with paper-thin slices of lardo draped on top. It's possibly a perfect bar snack, but we were drawn to other items on the menu, too. At the end of the second visit my thought was "Kelly who?" Hats were off to Razavi.
There was a bar menu for a bit, but it's now gone. The menu is now – at least as of today – 16 items. Five snacks, five starters and six main courses. It's changed somewhat from that October visit and is even slightly different from the one I ordered from just last week. The brisket, which we enjoyed in August and October, is gone (and lamented; hopefully it will return). But we ordered the hushpuppies, foie gras pierogies, baby octopus a la plancha with potatoes, and the also-gone celery root gnocchi with parmesan cream.
We ate at the bar, cozy in a room created out of the tiny entry bar and the west dining room in the old restaurant. A Louisiana swamp mural sweeps around the walls and the room is the crowning jewel of the remodel by interior designer Rachel Gray. It's open enough to feel like part of the restaurant, but you can find a cozy nook at the end of the bar or even tucked away at the table in the turret. All of the art in the restaurant is by artist Jimpsie Ayres; the late Jackie Glisson, decorator of Iris in 2008 and English's friend, stands smiling over the bar area. It's the painting that will never move, English said. Jackie's spot.
It's interesting that as we sat at the bar happily eating and sipping cocktails, I was able to wonder which restaurant in Memphis serves the best octopus. Certainly Iris' dish is on the list.
Don't be fooled by it being called a starter; it's a meal if you want it to be. The shallow bowl was generously and artfully smeared with saffron aioli along one side. New potatoes, cooked in vinegar, were lightly broken open and nestled up to the aioli, and the baby octopi were served over and to the side in a gentle tangle. Persillade, a simple parsley sauce similar to pesto, was on top and a bit of the green oil was drizzled here and there.
Beautiful to behold, it was a delight to eat. The octopus was tender with a smoky hint from the grill, the sauces all on point and complementary. I highly recommended it.
The foie gras pierogies were, of course, over the top, generously stuffed with delicate duck liver and smothered in a Hollandaise peppered with shards of black truffle. The flavor was intense and the shells crisp, more like an empanada than a traditional pan-fried pierogi.
The gnocchi is worth a mention even though it's off the menu for now, if only because some kind of gnocchi will likely return. I hope it's dressed the same, in a parmesan cream sauce with bits of Benton's bacon and a barely cooked egg yolk that pools around the  sauce and the pasta with the lightest slice of a knife. (It's been discontinued because the celery root used in the dough is tough and fibrous right now.)
There was more to come on the third visit, for better and worse, but the second was flawless, from bartender David Parks' fabulous Sazerac to every bite we ate.
Back a couple of weeks later, we sat at a table and sampled the Iris Sour, a house cocktail created by beverage manager Larin Culp and featured in a Bar Talk video you can watch here, and a Boulevardier, made with rye, Campari and red vermouth. Both were excellent and whetted our appetites for a large meal to come.
We started with borek, which rivals the octopus as the best thing on the menu. It's similar to spanakopita, but made with chard and mushrooms instead of spinach, and rolled in fat phyllo cigars instead of layered in a pan.
Four are arranged on a plate with a swath of whipped Bulgarian feta cheese that's liberally sprinkled with fragrant seeds and spices and drizzled with olive oil. The andouille 'nduja toast paled next to it, though I believe that I would've gladly eaten the latter had I not first eaten the borek. 'Nduja is a spreadable sausage, here served on toast coated with Creole cream cheese and topped with a fig mostardo. Nothing not to like there; it just wasn't a match for the borek.
The lamb meatballs, though, were not a starter I'd order again and it's unfortunate the dish replaced the excellent brisket on the menu. They were served in a fragrant yogurt remoulade, but the meatballs had little flavor of their own and they were too finely ground for my taste. So far English and Razavi have shown that they're staying true to the vow to keep Iris' menu fluid and I believe a better starter than this is waiting for its place on the menu.
The duck breast with lentils, root vegetables and their greens was a great entrée for a cool night and the duck was perfectly pink and tender. The catch of the day was tile fish, served with a silky cauliflower puree and salty capers with sweet caramelized onions was equally good. None of the other entrees I tried earlier remain on the menu, nor does the excellent Vietnamese coffee custard I had on my first visit.
But we were not disappointed with the sweet potato cheesecake we split for dessert, a s'mores sort of creation that started with a layer of toasted marshmallows. On that rested a bed of homemade graham crackers, topped with a custardy scoop of cheesecake, all drizzled with a light praline sauce.
The staff at Iris is interactive (and service excellent). When Razavi came to ask about the meal, we were finishing dessert and told him how good it was. He responded by saying he was taking it off the menu the next day. We made the case for keeping it on through the holidays and he relented, despite saying he gets bored and likes to change things up. My advice to you is to get it while it's there. My advice to him is to leave the baby octopus and the borek alone for a good long time. Change is good, but there's something to say for knowing when you hit the sweet spot.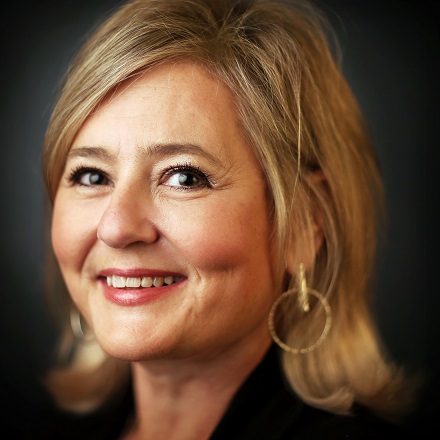 Jennifer Biggs
Jennifer Biggs is a native Memphian and veteran food writer and journalist who covers all things food, dining and spirits related for The Daily Memphian.
---