Andrew Michael hits 10 years in fine fettle
When the doors of Andrew Michael Italian Kitchen opened in 2008, the owners had a good idea where they'd be in 10 years but we diners did not. What we saw was a cozy Italian restaurant run by two baby-faced kids who surprised us by actually knowing what they were doing.
In those early days – and you can read the story in Monday's issue of The Daily Memphian – Andy Ticer and Michael Hudman worked their first year without a day off. They paid so much attention to detail that I once had to ask what kind of egg I was eating, as the white was so small compared to the yolk. Just a chicken egg, I was told, and Ticer walked me to the kitchen where he showed me a row of plastic cups filled with eggs missing about half the white. To get the right ratio, they cracked eggs and poured off part of the white for every egg served that night.
It was a telling moment to me, one that made me think that hey, these guys are either going places or going broke. We're all lucky it's the former; it's no exaggeration to say this duo has been a large part of changing the dining culture of Memphis.
When it started, the food was mostly right on at Andrew Michael but the service never seemed up to snuff. In these 10 years, it's all changed, and despite a minor quibble or two, Andrew Michael earns a perfect score from me as it enters its second decade.
The food
The menu changes seasonally and sure, we love fresh, whether it be something right from the garden or a new dish. The trade-off is that you don't want to get too attached to one thing; there is no promise of tomorrow no matter how much you love it.
There are two exceptions at Andrew Michael. I'm told removing the A|M Breakfast appetizer would cause a revolt, and no good Italian boy is going to take Maw Maw's ravioli off his menu. Come on, folks – it even comes in Maw Maw's gravy. It's hearty, meaty, old-school Sunday dinner food. Sometimes it's just what you want, though I turn to other pastas on most visits.
The egg obsession continues. It comes soft and runny, always served at 63 degrees in the A|M Breakfast. It's served atop creamy polenta with a toothsome strip of pork belly and billowy house-made pork rinds on the edge of the shallow bowl. It's a bar favorite and is substantial enough for a light supper to go with a cocktail or a glass of wine.
Andrew Michael Italian Kitchen
Best Choices: Bucatini carbonara ($14); giardini ($13); octopus ($15); A|M breakfast ($12); pork ($32)
Hours: Dinner 5-10 p.m. Tuesday through Saturday. Bar opens at 4 p.m. and offers Happy Hour specials until 6 p.m.
Website: andrewmichaelitaliankitchen.com
---
712 W. Brookhaven Circle
 901-347-3569
---
Price:
-
($=$10 or less per entrée; $$=$11-$25 per entrée; $$$=$25-$35 per entrée; $$$$=$35+ per entrée)
Alcohol: Extensive wine and cocktail list
Noise: It depends on the crowd. It's not a loud industrial spot but a small house; still, voices can carry when large parties are celebrating.
Bottom Line: Andrew Michael Italian Kitchen is top-notch Italian with a Southern bent, creative and changing, serving consistently excellent food at mostly reasonable prices for the quality, service and atmosphere.
My favorite appetizer (antipasti) on the present menu is the octopus. It is shockingly tender. When I taste a food that is texturally unusual, I just assume it's cooked sous vide. But not here. The server explained that the freshly harvested octopus is poached in soda water and olive oil, marinated then grilled just before serving. It is insanely good, one of those foods you want to keep for yourself but you have to share because you have to discuss how good it is, right then and there. It's served with shaved fennel, crisp bits of fried sunchoke, aioli and a bit of sun-dried tomato and pepper. If you miss this, you'll be sorry.
There are numerous ways to eat at AMIK. One could be simply ordering from the tavolo menu, where you can choose salumi, formaggi, giardini or any combination. The salumi brings four meats from City Block Salumeria; the formaggi, four cheeses; and the giardini, four vegetables selections that include excellent fried artichoke hearts and stuffed peppers along with a goat cheese panna cotta and blistered shishito peppers. The artichoke hearts are served with a dipping sauce containing bits of celery root; it, along with sunchokes and fennel, are manna to me. A server at Catherine and Mary's, one of their Downtown restaurants, told me last year: "Michael stays awake at night thinking of ways to use sunchokes and celery root."
All three would certainly make for a leisurely, hands-on meal for two, but you could start with it to share at a table and move on to the rest of the menu. Maybe giardini instead of an appetizer, maybe the formaggi for dessert. 
What I can't do is eat the way I'm supposed to, which is pasta before my entree. To me it's like eating two meals. I'm not Italian; what can I say? I go with pasta or entree, not both. With a hearty eater one recent night, we ordered three pastas: potato gnocchi, scarpinocc and bucatini carbonara. Anytime you're watching carbs and you need a cheat day, this is your paradise.
Gnocchi is always good at AMIK, soft handmade pillows of potato and flour that are, in this rendition, bright with mint pesto, fresh peas and lemon, served on a bed of fresh ricotta. My favorite goes back some years to a gnocchi in tarragon cream topped with bread crumbs, but I've warned you about getting too attached. The bucatini, long hollow strands, is an excellent pasta for the decadently rich bacon-and-eggs pasta, flecked with bits of guanciale and tossed with rich yolks, grana padana cheese and black pepper. This one is popular enough that it's been on the menu a while, but I offer no guess to its longevity. The scarpinocc is newer and a bit lighter than the other two. It's a small meat-filled dumpling said to be shaped like a shoe (that's a stretch, but it gives it its name). Instead of a creamy sauce, they're served in a light lemony broth with fresh tomatoes, a few sliced jalapeno peppers and gremolata, dusted with cheese.
Entrees tend to have at least two fish dishes – right now it's halibut and snapper – pork, chicken, and some red meat, which is now lamb. When at Andrew Michael, look first to the pork. Never has that been more true than now, with a huge bone-in chop on the menu that is as good as any you've ever eaten and better than any I've had. It's rubbed with espresso and cooked sous vide until done but pink, then seared and served with a bit of kale and new potatoes cooked in pork fat. The meat is marbled, a bit fatty, and that's said with love. The flavor is intense and at 14 ounces, it certainly makes a sharable meal.
You could try other desserts, but just stick with the date toffee pudding. It's a dessert where each element comes together to create something sublime. There's the cake, which is a bit lighter than some puddings, served on a caramel sauce and covered in a chocolate sauce. Salted caramel gelato is on the side, and a pecan brittle powder, fine as talc, is heaped in the middle. Get a little bit of each with every spoonful; it's sweet, salty, creamy, chewy – so much going on. Share it; you have to talk it over.
The drinks
The cocktail program at Andrew Michael has got it going on. It doesn't just happen, as weeks of research and development go into each menu (which also changes, and while the rule about not falling in love also applies here, you can always get a bartender to stir up your old favorites if ingredients are available). Right now the drinks are named for dear and departed restaurants, from Bombay Bicycle Club to the Buccaneer. I was particularly taken with La Tourelle, a mix of Lillet, Grand Marnier and absinthe with a tarragon sprig. It's a cordial and I wanted a cocktail, so the solution was simple: The bartender added prosecco and a few ice cubes. It was light and perfect for starting dinner and conversation. Prices range from $9 to $16, which ends up a bit on the high end but the drinks contain expensive ingredients. On the flip side, you can get a generously poured vodka and tonic for $7.50.
The wine list is extensive and unusual, a fun place to browse and even to shop if your table is drinking wine. If you're ordering by the glass, it's less interesting. Do I want to spend more for a glass of wine than a pasta? I do not. I don't have to, as there are a few selections in the $9-$12 range, but most of the reds are $15+ and a few soar around $40 (when the most expensive entree is $34, a $42 glass seems out of place). I understand it gives people the opportunity to taste pricey or unusual wines and that's OK; I don't advocate for less choice but for more. What I'd like to see is a larger selection of more glasses in the $12 range.
" frameborder="0" allow="autoplay; encrypted-media" allowfullscreen>
The rest
In the early days of Andrew Michael, the service kept me from giving it a top-rated review. Now service is excellent, among the best in town. Servers know the food, the drinks and the wine. If they don't have an answer, they get it. Plates and silverware are cleared without interruption, the meal is paced as you request it.
A few years ago a large addition was built for a bar and in the past few weeks, booths have been added to cozy it up a bit. You can dine there or just hang out and make merry. It's not always loud, but it can escalate quickly when voices go up. The house, broken up in smaller rooms, is a bit quieter though it, too, can get loud. It's the sound of happy people, though. As long as I can talk without straining my voice and hear without squinting my eyes (why do we do that?), I don't mind hearing folks enjoy themselves.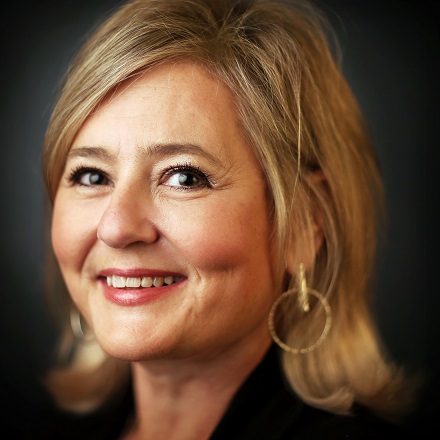 Jennifer Biggs
Jennifer Biggs is a native Memphian and veteran food writer and journalist who covers all things food, dining and spirits related for The Daily Memphian.
---